Bryan Trotter one of our P1 Drivers is getting on his bike for charity!
Posted on June 16, 2015
Bryan, along with 20 other friends, are travelling to Italy on the 25th June 2015
To complete an arduous 300 mile run in aid of the CANCER FUND FOR CHILDREN.
This is a local charity based in Belfast providing practical support and financial assistance
To the families of children diagnosed with cancer.
Rory McIlroy has committed substantial financial support for their Daisy Lodge project in Newcastle so we are delighted to be associated with such a good cause and in such good company!
Express Freight have committed sponsorship to the lads and our logo will appear on their cycle tops, while many of our employees have
committed sponsorship money to Brian and raised fund themselves for this really good cause.
Good luck to Bryan and all the team –we will get a few photos to share with you in due course.
For further information on the Cancer Fund For Children check their website on.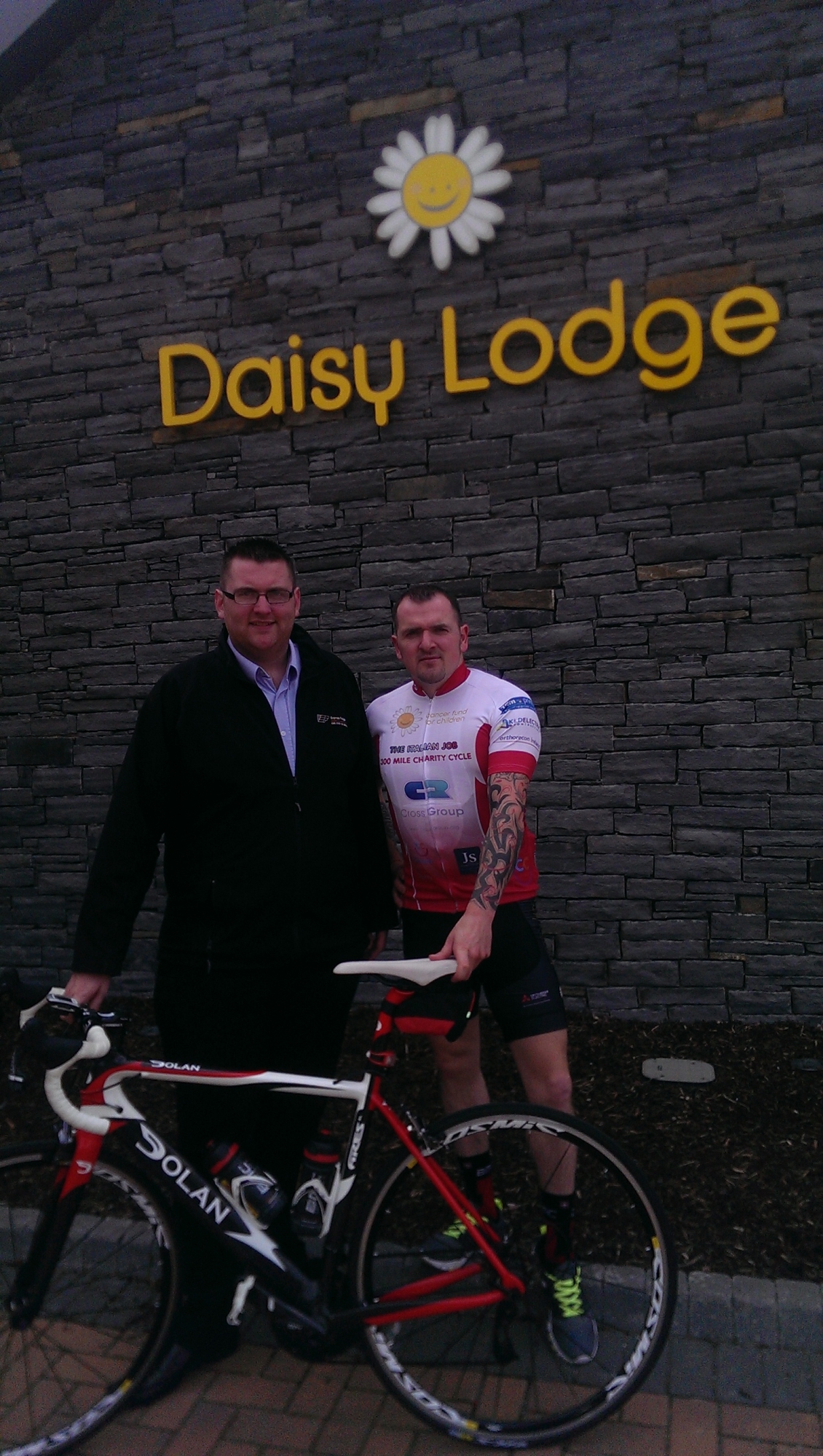 Bryan Trotter photographed with Johnny Walker, Express Freight - HR Manager outside Daisy Lodge, Newcastle.