Contact our sales team today!
Posted on July 10, 2017
Do you have a one off parcel or pallet to send?
Do you have an oversized product that other carriers won't handle?
Do you own a small business and struggle to get credit?
No problem!
Contact our sales team today and receive a FREE quotation.
Email – enquiries@expressfreight.co.uk
Phone – 02838322100 (EXT 3)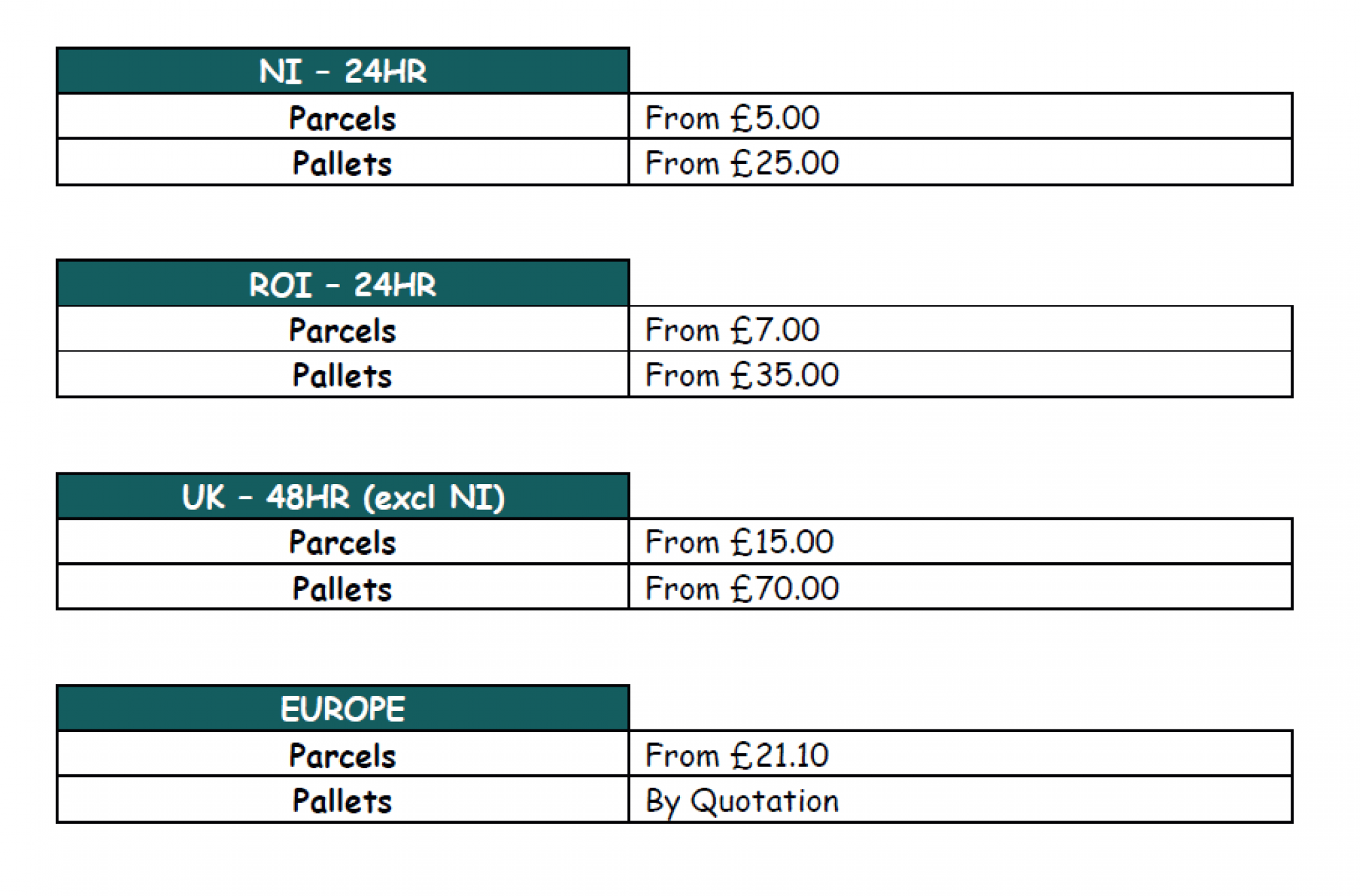 All rates quoted are excluding vat and subject to a fuel surcharge. All goods are carried in accordance with our conditions of carriage, which can be obtained from our website or upon request. Service times shown above are normal transit times however, they are not guaranteed.